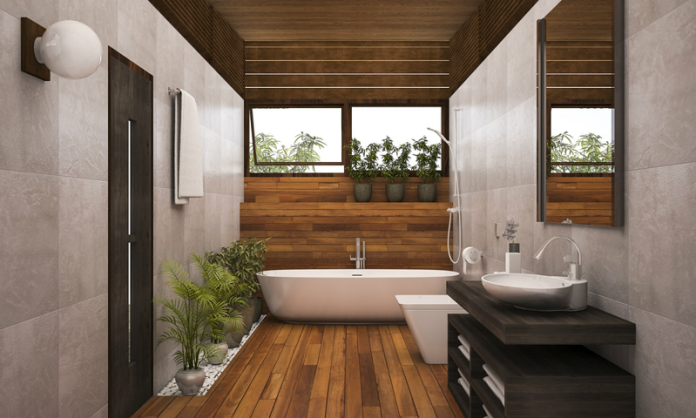 4nids.com – If you're planning on redecorating your bathroom, consider a contemporary style. This style of interior design is generally muted, and many homeowners opt for neutral color palettes in their bathrooms. Using neutral colors, such as white and off-white, allows for easy changes in style, whether you want to add more modern or vintage pieces. This will ensure that you'll never have to replace your entire bathroom again. Here are some tips for creating a stunning contemporary bathroom.
Important Aspects of a Contemporary Bathroom
Lighting is an important aspect of contemporary bathrooms. Adding bright light to the room can add an air of sleekness to your bathroom. Accent lights can be installed on the walls so that they don't draw attention to the bathtub or shower. Using the right lighting can make your contemporary bathroom feel spacious. Another way to add accent lighting is to place spotlights on specific areas of the room. In a bathroom, you can install spotlights on the ceiling, walls, or other areas that don't get too much light.
The color and materials of a contemporary bathroom are important. Dark woods and laminates are great for this type of bathroom. Stone finishes and glass backsplashes are also ideal. If you'd like to avoid marble and tiled backsplashes, stick to neutral colors and neutral tones. A marble countertop will give your bathroom an airy, streamlined look, but it's not necessarily necessary. If you're not sure about the look of tiles, you can always use them as accents.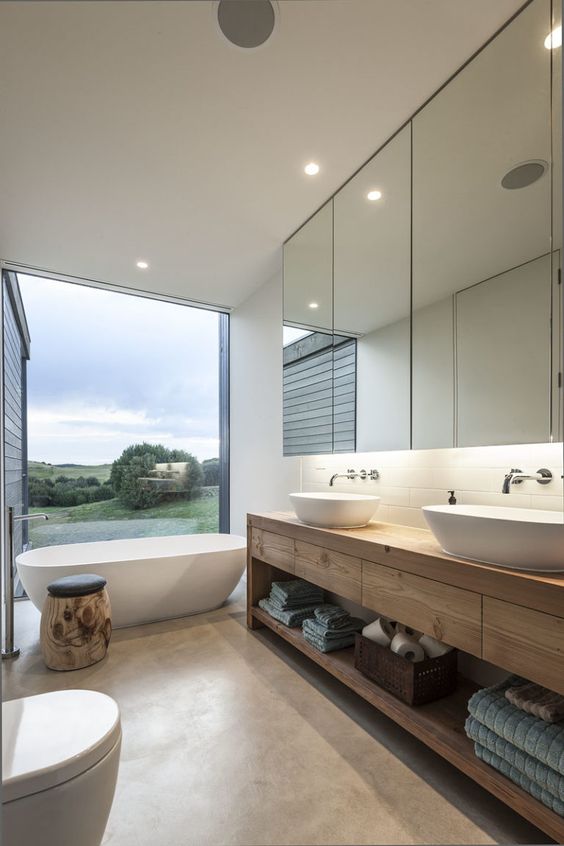 A contemporary bathroom can be a black and white space. The sleek, white walls and black stand-alone bathtub make for a modern, spa-like atmosphere. A set of black window shutters makes for a dramatic statement when closed. To add warmth to the otherwise neutral space, consider adding brass and beige tile accents. You'll be amazed by the impact that the right color can have on your overall look. If you're not sure what style to choose, try a contemporary bathroom that's a little bit different.
Good Choice for Small Batroom
A contemporary bathroom is a good option for small spaces. Unlike traditional styles, contemporary bathrooms are characterized by clean, geometric shapes. Choosing a modern style can help you maximize the space in your bathroom. By using neutral, simple colors, and a minimalist aesthetic, you can create an exceptional space. In addition to using neutral colors, you should consider the size and shape of your bathroom. Lastly, the materials you choose for your bathroom should complement the rest of your home and complement the existing colors.
A contemporary bathroom should not be limited by colors. It should be stylish. It should be functional. It should have a minimalist design. Its accessories should be simple and functional. A minimalist bathroom should not be cluttered. A modern bathroom should be organized so that it fits the personality of the owner. It should be easy to clean and maintain. A contemporary bathroom should be spacious and comfortable to maintain. It should not be too small. It should be spacious and not too small.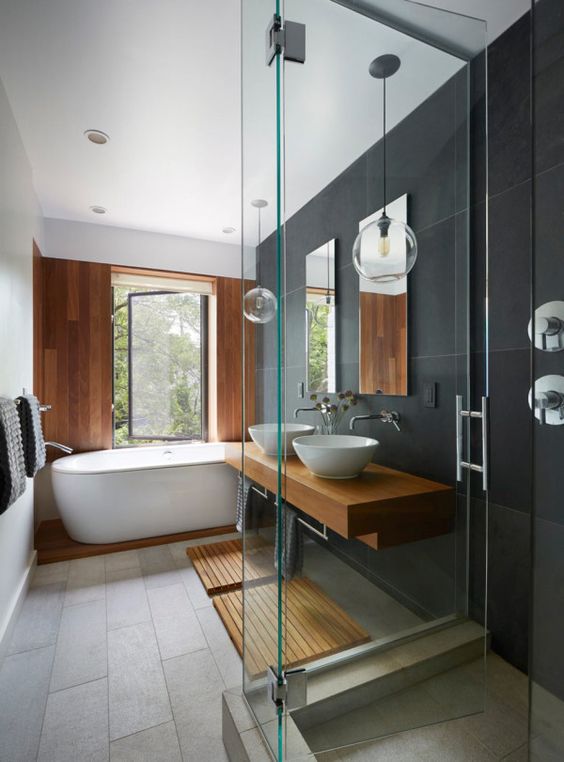 Besides the materials, the style of the bathroom fixtures should match the theme. It should be simple and clean. A contemporary bathroom should feature a tub or a shower with a waterfall spout. It should be free of excess ornamentation. Incorporating geometric shapes into your bathroom will enhance the modern look. A contemporary bathroom should be stylish. Incorporating different materials will add character to the room. It should have an authentic feel.
Creating a Minimalist Contemporary Bathroom
A contemporary bathroom should be minimalist. The walls and floor should be clean and free of clutter. The sink should be positioned on the right side of the wall. The shower should be at least three feet high. It should be free of clutter. There should be plenty of room to walk around and use the bathroom as a place to relax. It should be functional as well as stylish. A contemporary bathroom should be a reflection of the personality of the owner.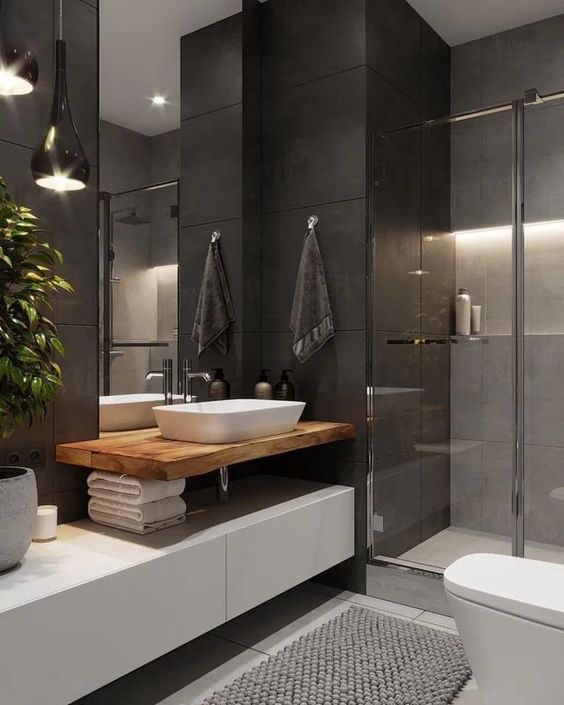 A contemporary bathroom should not be cluttered. It should be clean and minimalist. It should have geometric shapes and simple lines. The materials should be neutral and durable. You should avoid using wood in the bathroom. You should also use a tempered glass for the shower. You should never put too much pressure on a contemporary bathroom. This type of bathroom should be made of quality material and have the perfect finishing touch. This type of finish is important.