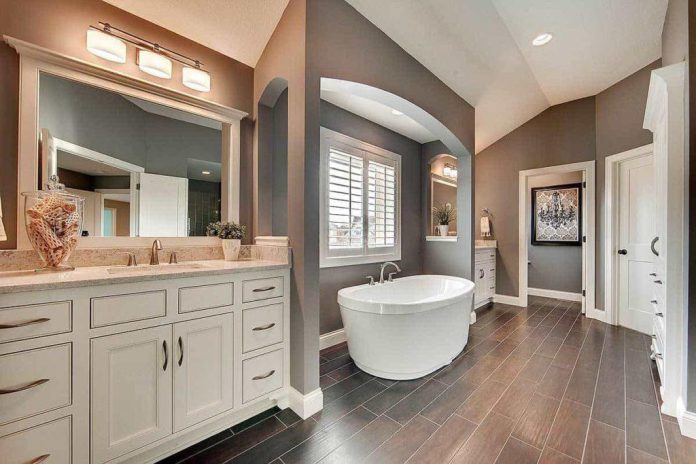 4nids.com – Having a craftsman bathroom is a beautiful way to add an authentic and stylish flair to your home. The design is made up of simple yet elegant components, including Shaker style vanities, shiplap paneling, and glass-enclosed showers. You can have all of these elements in your bathroom, or choose to incorporate them in varying degrees.
Adding Beauty Creates a More Rustic Feel
If you're planning to update your bathroom, then you may want to consider installing shiplap. Not only is it a beautiful addition to your home, but it can also create a more rustic feel. Shiplap is a type of paneling made from wood. It's designed to mimic the look of raw wood grain. It can be used on a wall or ceiling, or even applied vertically. There are many different types of materials and styles.
White is the most popular choice for shiplap. It's versatile and easy to match. However, it's not always the cheapest option. Installing a shiplap in your bathroom can make the area feel larger. But you should also be careful to protect it from warping and mold.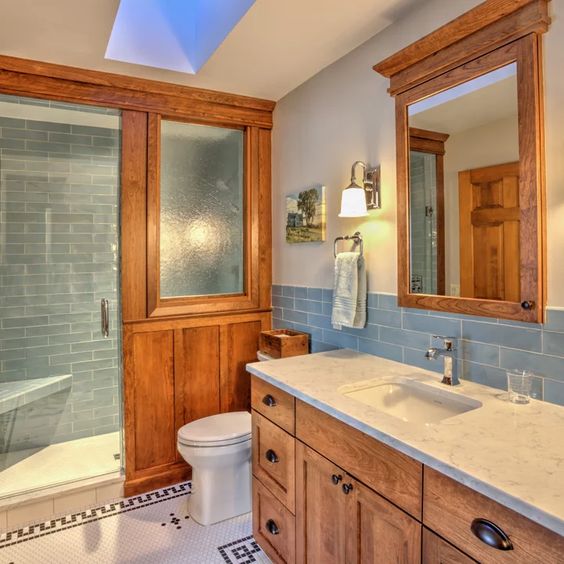 There are a variety of paint finishes that will hold up to moisture. You can also use a marine grade polyurethane to ensure the board stays moisture-free. A pedestal sink may not be the first item you think of when tackling a bathroom remodel. Yet this style of sink was all the rage in the early 20th century and can still be a very useful addition to your home.
Provides a Good Combination of Character and Function
It can be difficult to decide what to do with your limited bathroom space. If you can't afford a complete overhaul, you may want to consider a salvaged fixture. This is a more economical option and provides a nice mix of character and function. As with any bathroom remodeling project, be sure to do your research. There are several good sources of information online and in magazines. Some of these resources will provide you with suggestions and tips on how to tackle your project.
Freestanding tubs can be a focal point of any bathroom. They can be placed next to a window or door, on a pedestal, or in a glass-enclosed shower. However, they must be installed by a plumber. This can be tricky since the tub will be sitting on a stand. A freestanding tub is also more expensive than other tubs. When deciding on a freestanding tub, it is important to consider the shape and size. The most common type is an oval. It can be sized from 24 inches to 60 inches long, depending on the model.
Other styles are pentagonal and rectangular. There are also some built-in options. These are placed in a small alcove and are usually enameled steel, acrylic, or thick cast iron. Shaker-style vanities are great for modern, traditional, or rustic bathrooms alike. They can be found in a variety of sizes and finishes, and offer a contemporary, elegant look.
Classic Earthy Colors Match Well with a White Toilet
The best part is that they are designed to be durable. Materials such as solid oak are tough and resilient, and the construction is well-crafted, meaning you can expect many years of use out of your new vanity. And, the fact that they are made in the USA means you won't have to deal with shipping and customs issues that could bog down your project. While not all of the aforementioned items are available in your local home improvement center, you can still find some enticing options online. For example, you'll find a variety of RTA (ready-to-assemble) and custom bathroom vanities.
If you've been thinking of adding a shower to your home, you might want to consider adding a glass-enclosed shower area. Not only does it add elegance, but it also preserves the openness of the room. A craftsman bathroom is a great choice for adding a glass-enclosed shower. The classic, earth-tone color scheme pairs well with a white toilet and sleek fixtures.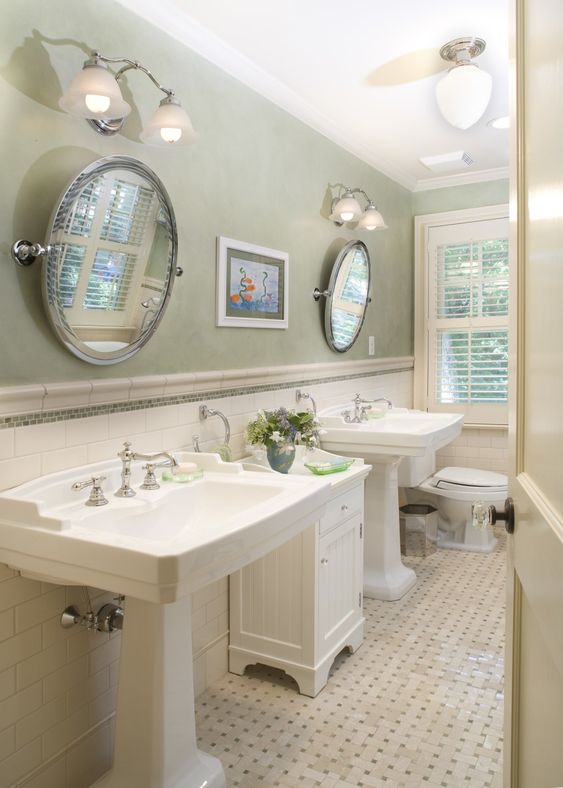 In this room, dark wood cabinets contrast with a two-sink vanity. An arched dormer window brings natural light in. A large embedded mirror extends b     eyond the vanity. Glass-enclosed showers are becoming increasingly popular. They're cleaner, safer, and easier to maintain. And they can even be used to create a private getaway. You can add a glass-enclosed shower to almost any type of bathroom. These enclosures are made of high-quality glass, and they're fully framed. That means they're not vulnerable to cracks and other problems. Plus, they're affordable. If you wish to send your article to 4nids, you can check out this page!