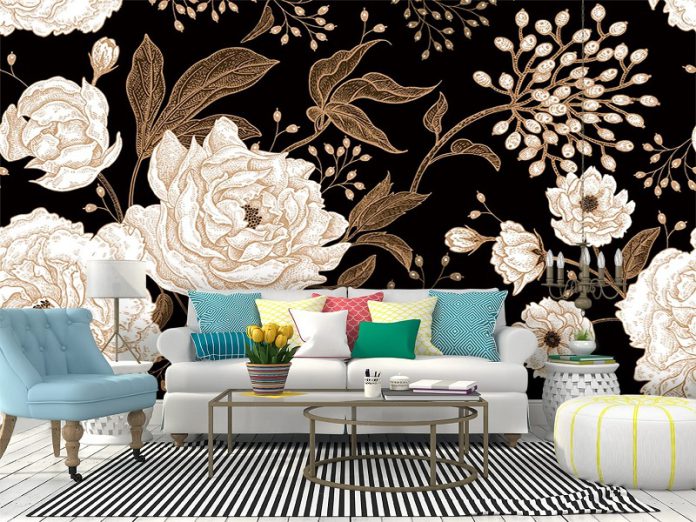 4nids.com – Living rooms can be made more interesting with the right design of the living room wall. For instance, you can choose to use a wooden wall behind the television to balance out the gaudy wallpaper. This will add texture and visual interest to the simple white walls. The wooden wall behind the television also works as a backdrop.
Using Patterned Decorative Wallpaper on the Wall
You can also use decorative patterned wallpaper on the wall to enhance the decor of the room. It can also be paired with a painting or a mirror. Sculptural objects are also a great way to add interest to the wall. A gallery wall, usually located in a hallway, is another great way to decorate a living room wall.
Bookshelves can also be used for design purposes. A wall-to-wall bookshelf can be filled with vases and other personal objects to add character to the room. A statement painting is also a great choice for living room wall decor. You can choose a picture that is representative of your personality. Whether it's a modern abstract piece or a classic piece, it should flow smoothly from the walls to the ceiling.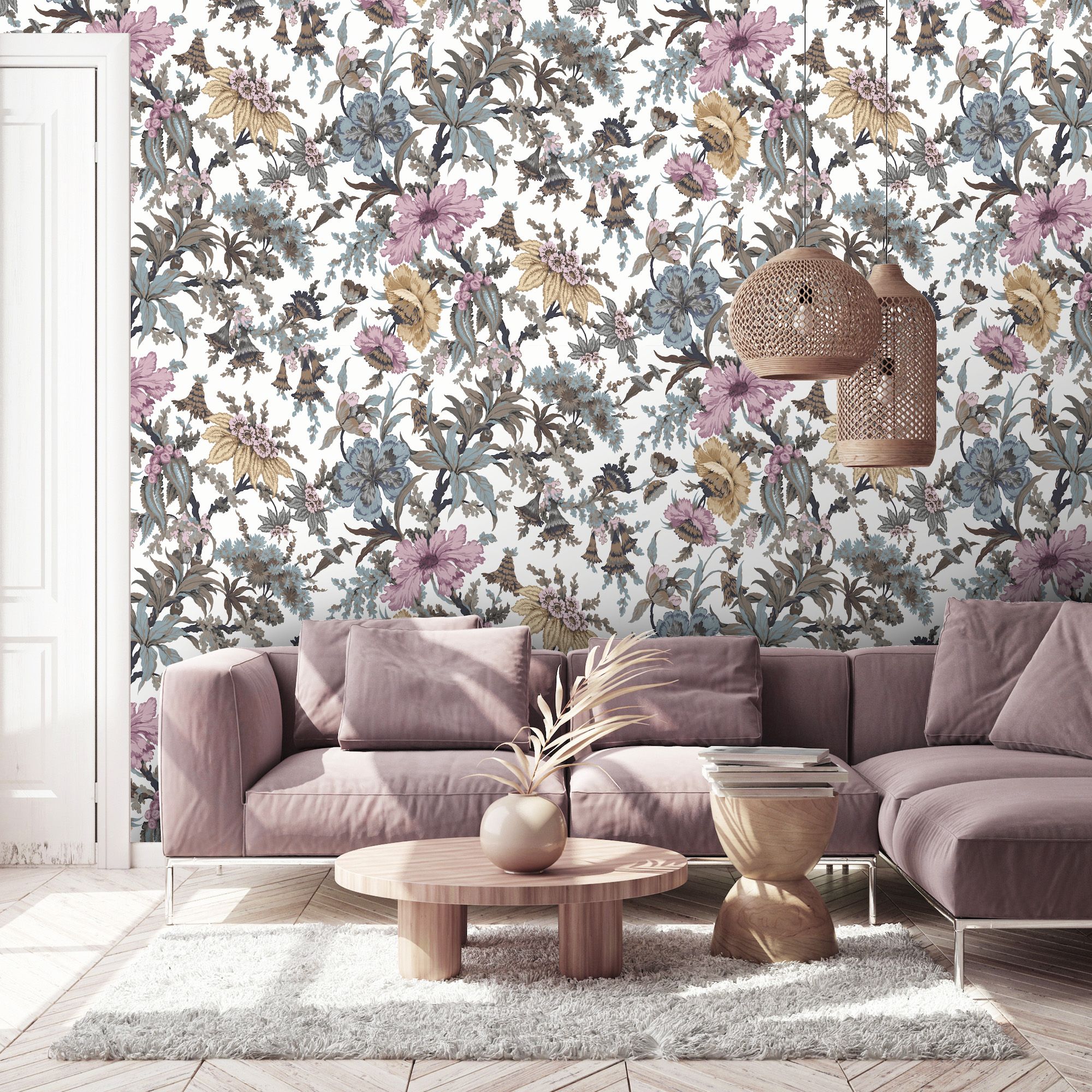 Wood panel canvases are another good option for living room walls. You can paint them yourself if you're into DIY projects or buy them online. Alternatively, you can add artwork to the living room wall by hanging picture frames on the wall. It's not permanent like moldings, and you can easily change the frames if you don't like them. You can also use different colors for the frames to add a pop to the overall design of your living room.
A Great Way to Make a Living Room More Beautiful
Mirrors on the wall are another great design option. Wall mirrors can create a gallery effect and make the room look larger. Lighting can also highlight artwork on the living room wall. It can also make your room feel more sophisticated and stylish. These are all great ways to make your living room more beautiful. The possibilities are endless.
The walls in your living room are one of the most important aspects of your home. They provide the backdrop against which you place all the furniture and accessories. Choosing a design that complements the walls will not only make the room more visually appealing, but it will also tie together other details in the room and add personality. You can also add a painting or wallpaper to your living room wall to give it a unique and modern look.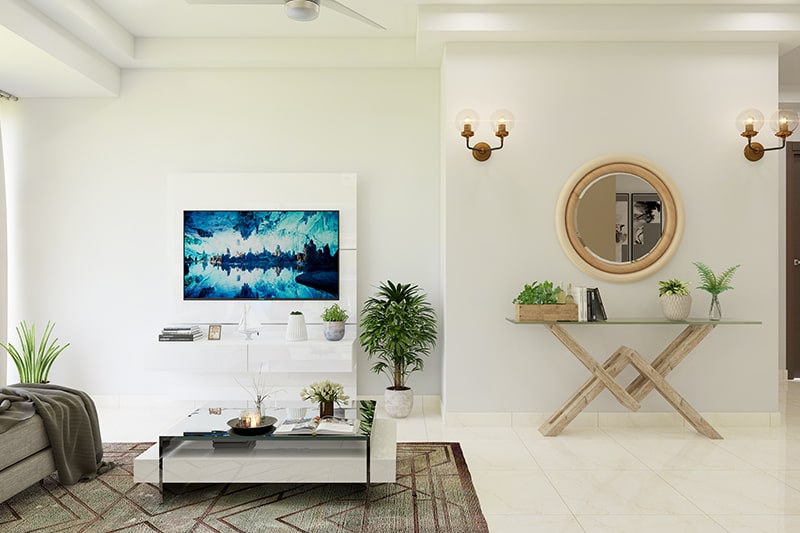 For an eclectic look, you can opt for a wood accent wall. This option is easy to install and gives off a welcoming and warm feeling to the room. Alternatively, you can opt for an arch-shaped handpainted wall to break up the space into distinct zones. This style works well for living rooms with eclectic themes and can be a great choice if your space is not large enough. This style can also be used to segment multi-use spaces.
Color Has a Great Impact on the Mood of a Room
Colour has an amazing impact on the mood of a room and can make a dull living room come alive. A colour block of three colours can brighten up a dull living room. A softer shade can be used as the background, and bolder accent colours can be used in blocks. For example, electric blue can be a vibrant accent colour. You can also try combining wall decor with storage. Since living rooms often house all kinds of items, hideaway storage is essential.
Lighting is another important aspect of living room design. You can use overhead lights, floor lamps, and table lamps to light the space. The placement of these lighting fixtures depends on the type of artwork and reading activities that you perform in the room. The color of paint in the living room can also change the amount of light in the room. Light colors are good for rooms with little natural light. On the other hand, rooms with enough sunlight have more options.
If your walls are tall, consider hanging large vertical prints. This will add visual dimension to the living room wall without taking up floor space. However, you should be cautious about hanging wall art at an awkward height. Oversized prints may cover a large area but should be placed at the appropriate height.