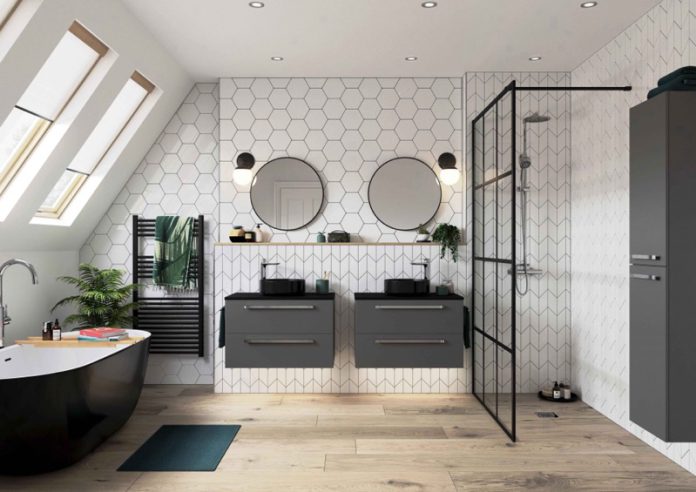 If you're planning a family bathroom and aren't sure where to start, you're not alone.
The family bathroom can be a challenge to get right, specifically as you have to consider the needs of multiple people and ensure that it's fit for purpose in every aspect. On top of that, you also want to make sure that it looks good whilst remaining practical.
Read on for our top tips that should help you to design a functional and stylish family bathroom.
1. Plan for plenty of storage
No matter how many family members you have, ample storage space in a bathroom is key. Everyone will want some space to store their bathroom essentials such as cosmetics and shower products, so keep this in mind.
Make use of all of the available space you have and invest in a stylish vanity with hidden cupboard storage, and maybe even a set of drawers to store your towels and toiletries.
If you're working with a small bathroom or one with awkward dimensions, consider investing in made-to-measure solutions that will fit your space perfectly.
2. The bath is important
It may be tempting to ditch the bathtub in order to make room for a large walk-in shower or a trendy full-wall vanity, but this won't be practical in the long run.
With something as huge as a bathroom refurbishment it's important to plan for the future. Even if you don't have children or pets now, there may be a time when you do – and they'll need bathing.
Typically, family bathrooms are centred around a bathtub so you want to keep this in mind specifically when looking to add more value to your property. Not to mention, large free-standing bathtubs look incredibly impressive, and they're the height of relaxation!
Consider combining your bath with a shower to save space, and make sure everyone has what they need.
3. Colour scheme is key
Nobody wants to rip out and redecorate their bathroom year after year, so choosing a non-time-sensitive colour scheme is crucial.
Trends change quickly and children grow up fast, so opt for something sophisticated and functional that will last you for years to come. Neutral or monochrome bathroom decor will appeal to everyone's taste, and you're free to update it with colourful accessories to switch up the look as often as you like.
4. Keep it easy to clean
Family bathrooms can get messy quickly, and keeping up with a regular cleaning routine can be near impossible for a busy parent.
Avoid adding elements that prove difficult to clean, and instead, opt for classic features such as large easy-to-clean tiles on the walls and floors to make your life that little bit easier.
Chrome or matte black-plated fixtures may look stunning at first glance, but they easily collect fingerprint marks and require cleaning more frequently to remain pristine. Opting for porcelain or brushed steel taps and handles is a much more practical option for family bathrooms.
5. Make it child-friendly
It goes without saying that any family bathroom should be designed with children in mind. Considerations must be made for both keeping everyone safe and preventing any damage to your beautiful new bathroom.
Invest in soft closing doors and toilet seats to avoid any cracks or blemishes, and make sure you have a good non-slip bath mat to limit any accidents where water is concerned.