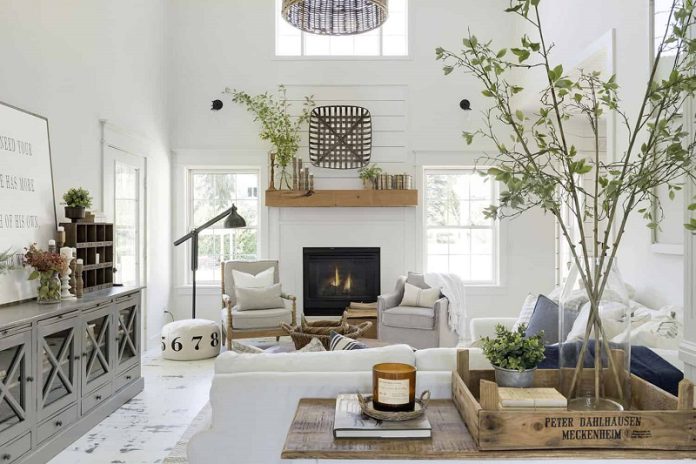 4nids.com – For a modern farmhouse look, simplicity is key. Simple wall treatments stand out, such as shiplap and concrete tile. Brick fireplaces can be limewashed to give them a new life. The same principle applies to board and batten walls. A bare window and high ceilings create an airy feeling, and minimal clutter keeps the room looking airy and spacious. Incorporate a few vintage pieces into your decor, such as a reclaimed wooden board or two.
Using Country Elements to Create a Modern Farmhouse
Use rustic elements such as mason jars as decorative elements, but do not overdo them. If you love mason jars, consider repurposing them to store household items rather than decorating with them. The same goes for ornate objects, such as chandeliers and chippy paint. If you'd like to incorporate more decorative items, use them as accents rather than focal points. Choosing rustic pieces will help you create the ideal modern farmhouse.
Using natural materials throughout your modern farmhouse is an important part of the style. Raw materials, such as reclaimed wood beams, wicker, and cork, are a great way to add a timeless feel to your home. You can also pair these items with a contemporary piece or two. Keeping things neutral will help keep the decor looking fresh. A simple color scheme will give the room a refined rural feel.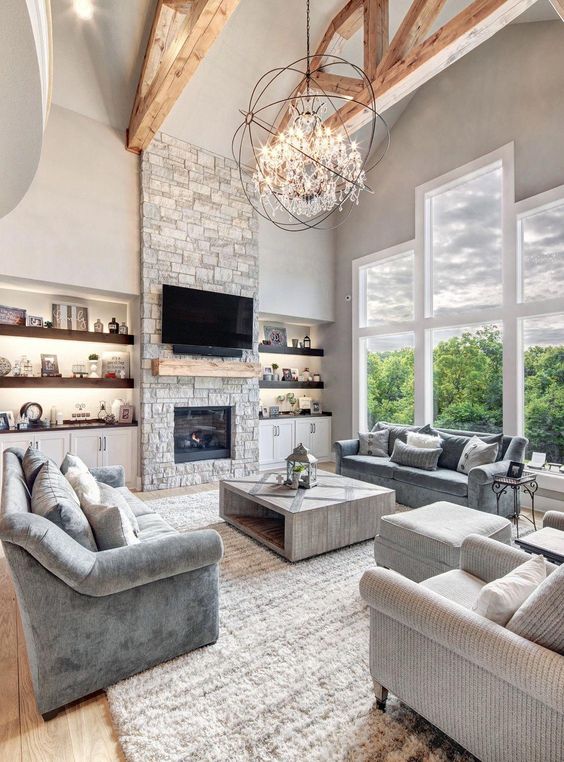 A combination of dark and light is an essential element in a modern farmhouse. A minimalist chandelier with exposed bulbs can be placed over the staircase or a large weathered iron chandelier over the dining room table. You can also use oversized lighting fixtures such as sconces above nightstands or on the side of your bed for a more vintage feel. Most modern farmhouse lighting fixtures will be matte black, but gold and bronze are on trend.
Good Decoration Choices Using Natural Materials
To avoid a look that appears overly ornate, use natural materials throughout the space. Decorative materials such as mason jars are an excellent choice for a modern farmhouse. However, you should avoid adding overly ornate elements. While it's fine to incorporate other materials and textures into the decor, the main focus should be on using natural materials. By incorporating rustic elements, you will be able to achieve a rustic atmosphere without spending a lot of money.
A modern farmhouse style incorporates elements of rustic charm and modern sophistication. The contrast works best when the elements are simple and uncomplicated. For example, a rustic kitchen may feature a butcher's block with exposed bulbs while a modern farmhouse can be distinguished by the use of polished white marble countertops. In addition, a vaulted ceiling will create a feeling of spaciousness and openness. An exposed wood beam will emphasize function while adding warmth.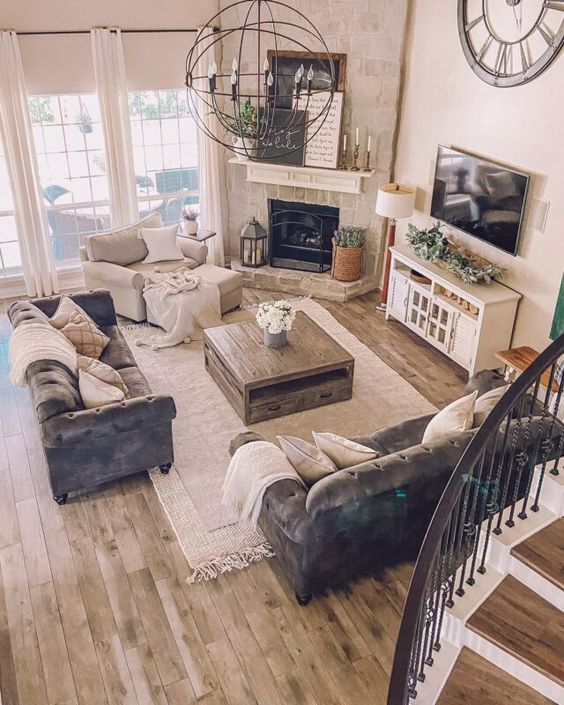 Decorative elements that are out of place should be avoided. In the case of a modern farmhouse, you should avoid using mason jars as decoration. Instead, use them as storage containers. This will give your home a rustic, but elegant appearance. It is not necessary to add mason jars to your home; a simple mason jar will serve the purpose. Incorporate an oversized pendant light or a large, sculptural lighting fixture.
Modern Farmhouse Style with Countryside
For a more modern farmhouse, natural materials are a must. Whether you are choosing furniture or painting walls, natural materials will bring a touch of the countryside to your space. A modern farmhouse style will include a mixture of materials, including natural wood, and glass. The use of natural materials is an important part of the overall look. Using raw materials in the home will create a sense of a rustic atmosphere.
A modern farmhouse style should be balanced. A dark, rustic-looking wall should stand out from the rest of the house. For a contemporary farmhouse, balance is key. A modern farmhouse should include a combination of dark and light colors. For instance, a matte black wall will stand out against white, but a golden ceiling will make your entire room appear more spacious. If you have a white kitchen, you should use lighter shades of white tones.