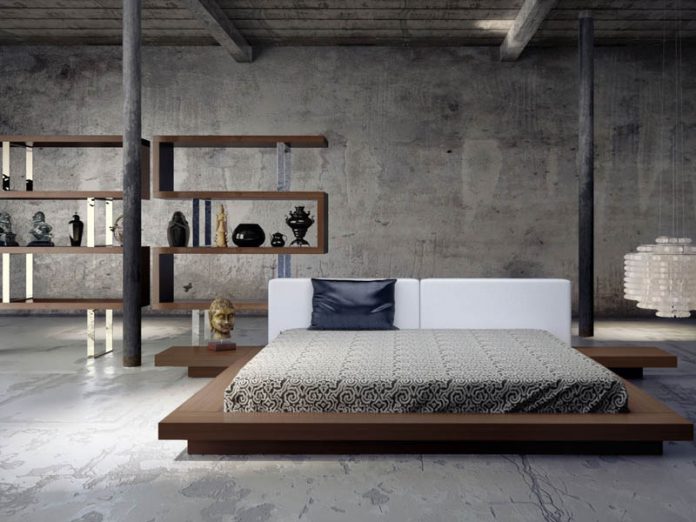 4nids.com – The Japanese bedroom is compact, elegant, and expressive. To decorate it, you can use a variety of accessories and items that are both unique and carefully chosen. Walls can be decorated with calligraphic scrolls or paintings by famous Japanese art masters. You can even use flowers, including bonsai (a dwarf tree that is grown in a pot). Japanese people love to make bouquets from flowers that they have dried in their bedrooms.
How to Make the Right Japanese-Style Bedroom
If you'd like to create a Japanese-style bedroom, you'll need a futon or tatami mat under the bed. Futons are the most common bedding in Japanese homes and are often called Shikubuton. You can hide your dresser or hamper behind a folding screen as well. Folding screens can also create privacy and separate the sleeping area from the rest of the room. Depending on your preference, you can use them to hide things like your hamper and dressing table.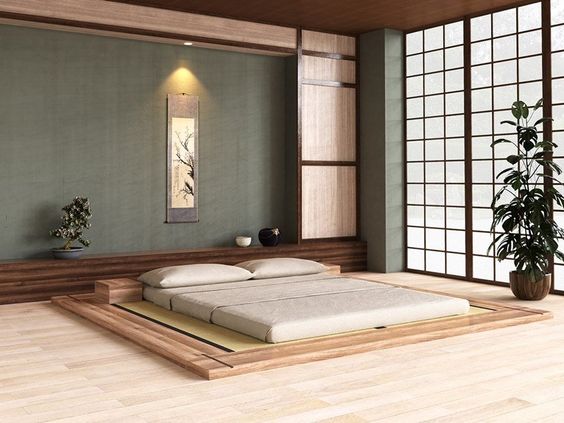 The main color scheme in a Japanese bedroom is earthy. The walls are normally painted in neutral earth tones such as beige, brown, and black. Accent pieces are often bright nature colors such as orange, blue, and green. You can also use darker colours, such as blue or red, but this is not necessary. If you want a bit more flair, you can include a wall mural. Small wall murals of cherry blossoms, bonsai, or bamboo branches will provide a focal point to the room and help it stand out from the rest.
Decoration Using Natural Materials
The layout and furniture of a Japanese bedroom are very different from those of many other styles. While traditional Japanese bedrooms may look similar to other bedroom designs, they are often more functional and simplistic. The Japanese people are known for their high standards, so your bedroom should be just as functional and comfortable as your other rooms. You may have to change the furnishings and accents in a traditional Japanese bedroom, but the main idea is to keep it simple and functional.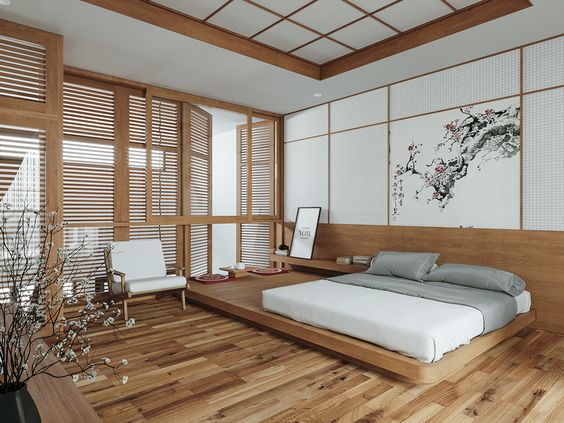 Using natural materials for your Japanese bedroom will help the room feel Japanese and reflect your lifestyle. Use soft, natural colors in the walls and use simple, organic materials for other elements. Your bedding and other decor items should be neutral, and if you want to be more dramatic, you can incorporate some flowers or plants. Bamboo is an important element of Japanese interior design. Some species of bamboo can even be raised indoors. A few Japanese decorative pillows can also feature traditional Japanese embroidery.
Minimalist Style and Relaxing Atmosphere for Rest
The Japanese bedroom is a perfect place to rest after a long day of work or school. Its minimalist style and calming atmosphere make it the perfect place to relax. In addition to modern designs, Japanese bedrooms are often filled with nature. Use plants and natural materials to create an oasis of calm. Incorporating a Japanese bedroom into your own home can make the space feel more tranquil and peaceful. You will be able to create the atmosphere that you want without breaking the bank.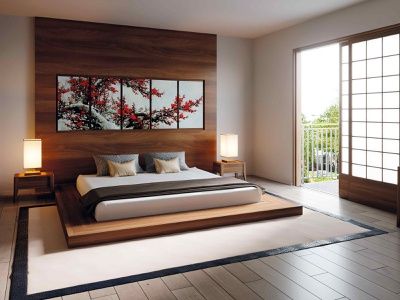 White is another important color in a Japanese bedroom. It makes a room look larger and safer. You can use it on walls, furniture, and beddings, so it's safe to use it on your walls. In addition to using white paint, you can also use wooden storage pieces for extra space and decorative items. When choosing your bedding, you can also use bedding and other items made from natural materials, such as bamboo or cotton.