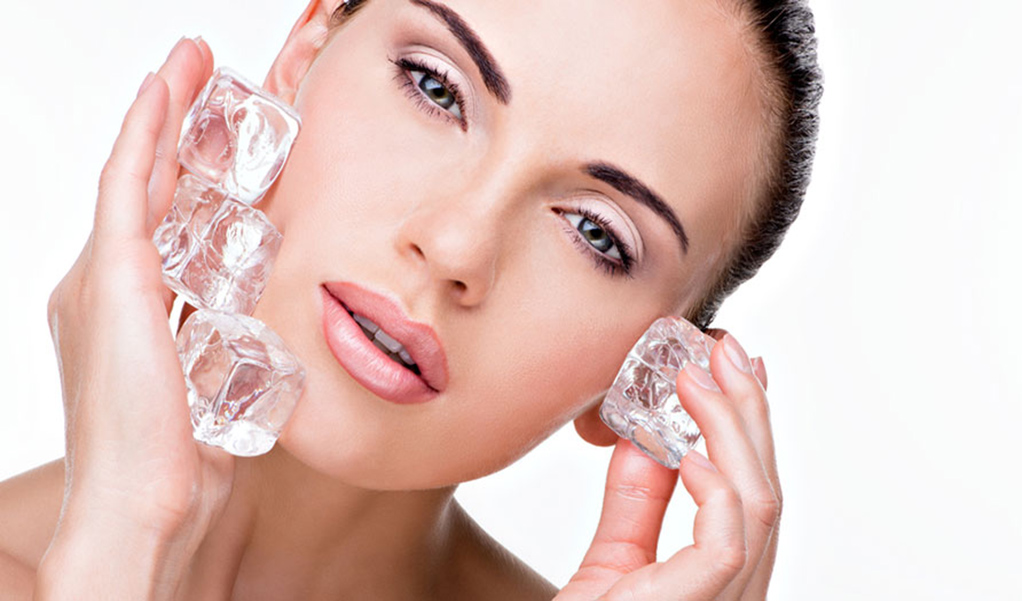 5 Benefits of Ice Cubes Therapy
1. Eliminate acne
Ice cubes can relieve acne slowly and help reduce the inflammation caused by acne. In addition, ice cubes also help balance the excess oil glands that can reduce the occurrence of acne. The trick, wrap ice cubes in a ziplock bag, cotton or cloth, then hold in the area of acne for about 10 minutes. Inflammation of acne on your face will improve and decrease slowly.
2. Decrease the skin pores
Ice cubes can provide a cool sensation that makes the pores smaller. In addition, it can also help reduce large pores on the face and help minimize oil production on your face. The trick is that after cleaning the face by washing the face, use ice cubes on your skin with a way in the tap to reduce the pores of the skin.
3. Brighten the skin
With ice cubes, you can mix cucumber or strawberry fruit that has been mashed or blended with water. Then chill to freeze. After freezing, apply on the facial skin once a week. This method will give a fresh effect on your face. Your facial skin will become naturally bright.
4. Increase Blood Circulation
Rub ice cubes on the face will improve blood circulation. Ultimately effective to prevent the normal signs of aging. The circulation on your face will be smooth so your facial skin remains healthy and bright naturally. Rub ice cubes in the face for a minute, then there will be natural light on your face. You can get the benefits of ice cubes on facial skin easily.
5. Make long lasting makeup
Benefits of ice cubes in addition to shrinking pores also reduce oily face. Non-greasy facial skin and having small pores can certainly make your makeup more durable. Therefore it is better before you using makeup, you can apply ice cubes on a facial skin to make your makeup stay during the day. Ice cubes, will soften and nourish the skin, prepare for the smooth use of makeup, without much of using cream.
So, do you already know the benefits of ice cubes on facial skin? You don't need to spend your much money to do an expensive treatment, just apply ice cubes therapy on your face, your facial skin becomes smooth, bright, and healthy absolutely.