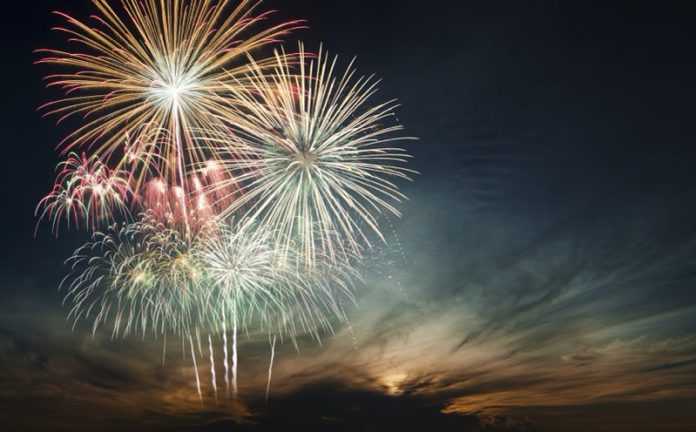 At one time you probably only ever saw fireworks twice a year bonfire night and maybe New Year's Eve. However, people now seem to have firework displays at lots of different events. The end of music festivals, weddings, birthday parties and corporate events often incorporate fireworks into the celebrations. Large, organised displays carried out by experienced professionals are well policed when it comes to health and safety with all manner of regulations in place to ensure everything runs smoothly.
Private firework displays are something altogether different as they are often less formal and carried out by inexperienced persons with limited or no experience. There are lots of things to consider when you decide to have a firework display at your house or garden party the most important of which is the safety of you and your guests. So, we thought we would have a look at some of the things you should do to make sure your party and firework display not only goes off safely but is the success you want it to be.
Planning Your Display:
Before you get started, it's important to plan out your display. Decide what kind of fireworks you want to use and where you'll be setting them off. Make sure to check the weather forecast and avoid setting off fireworks during high winds or severe weather conditions. You'll also need to find a safe place to set up your viewing area, and make sure that all bystanders are kept a safe distance away from the fireworks. Finally, be sure to have plenty of water handy in case of any accidents.
Ensure you get proper Instruction on lighting your fireworks
Lighting fireworks incorrectly can be dangerous, so it's important to follow the safety guidelines closely. Always light fireworks with a long lighter, and never try to relight "duds." Be especially careful when lighting sparklers; they can reach temperatures of up to 2000 degrees Fahrenheit, so make sure young children are supervised at all times. If you intend to have a small bonfire as well never use flammable Liquids such as petrol to light it as that can lead to serious problems.
Always Consider the Surface when Setting off fireworks
While at one time most people had natural turf in their garden which being non-flammable meant it was perfectly safe to set off fireworks on. Over recent times however many people have chosen to have natural turf replaced with artificial grass which is not necessarily the best surface when it comes to fireworks. Artificial grass, also known as synthetic turf, is made from plastic fibres that can easily catch on fire. If a fire starts on the artificial grass, it can quickly spread to the rest of the lawn and cause serious damage. In addition, the melted plastic from the artificial grass can release harmful fumes into the air. If you do have an artificial grass lawn you either need to use boards or another solid covering when doing your display.
Make Sure You Clean up Properly
After the fireworks have all been set off, it's important to clean up any debris or leftover fireworks. Dispose of used fireworks by soaking them in water for a few hours before throwing them away. Be sure to also douse any used sparklers in water before throwing them away. By following these safety tips, you can ensure that your home fireworks display is safe and fun for everyone involved!
To Finish
The points we have touched on here are important to help ensure your home firework display goes off safely and all your friends and relatives can have a fun trouble free evening.