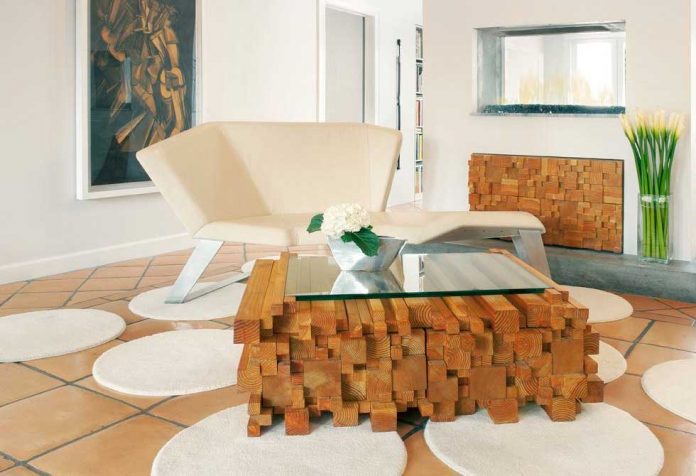 Living room decoration and furniture are really important because they can beautify the look and the interior design of it. Many people tend to buy an expensive one for their living room although actually, it is not needed at all. We can still beautify it with the decoration and furniture that we made ourselves which known as DIY. Now, we would like to share some examples that you can copy.
DIY Living Room Decoration
Driftwood and Pipe Shelf
If we have a driftwood, do not rush to throw it away because you can use it as a shelf. We just need an old driftwood with a small or medium size and combine it with an unused pipe. And you can see the result below. It looks so nice and we can use it to put our stuff or a bottle of wine.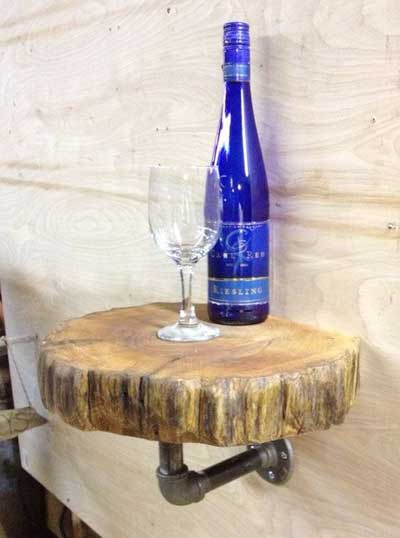 Pallet Wall Mounted Candle Holders
A pallet is really good to be made as a decoration. We can make something like Wall Mounted Candle Holders from this thing. This decoration is very useful because it is not only will beautify our living room but also as the holder for the candle so we can light it on when the lights out.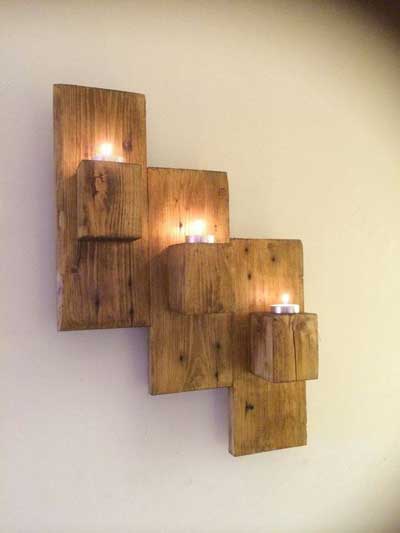 Creative Photo Frame
Having a family photo on the living room wall is a must for some people. But, using the usual frame is too old-fashioned. Rather than using it for our photo frame, better use an extraordinary frame like a window. This is for real because we can make use our old window to become a photo frame. See how cool this decoration is.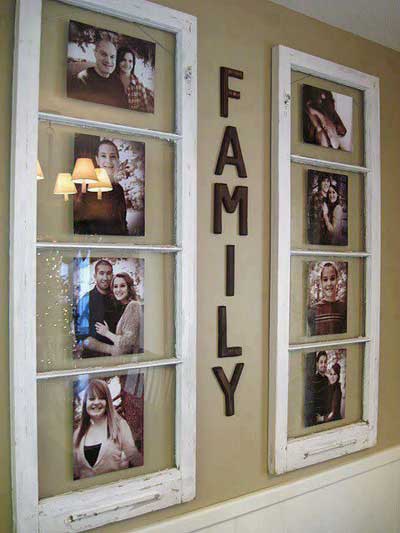 DIY Living Room Furniture
Pallet Coffee Table
An old wooden pallet can be something useful if we are quite creative to re-use it. We can turn it from a useless thing into a good coffee table like the example below. A little touch is needed to make it looks good such as sanding and re-painting. As the final touch, we can add a glass that fit the size of the pallet so we can put our stuff or decoration on top of it.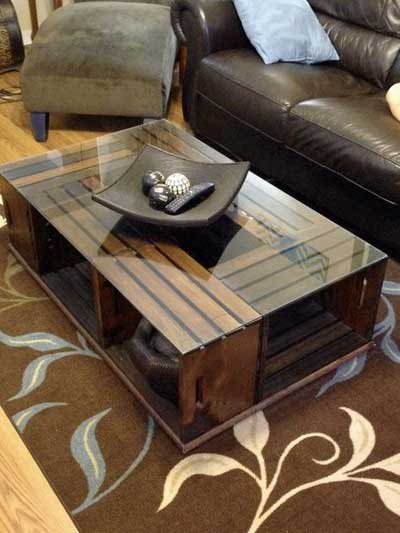 Log Chair
When we have no money to buy a chair or sofa, we can count on our creativity to make it ourselves. A huge tree is enough to make a beautiful chair like this. If we cannot do it ourselves, we can ask a carpenter to make one for us. Moreover, the design can be adjusted to our wishes so it will become the one and only in the world.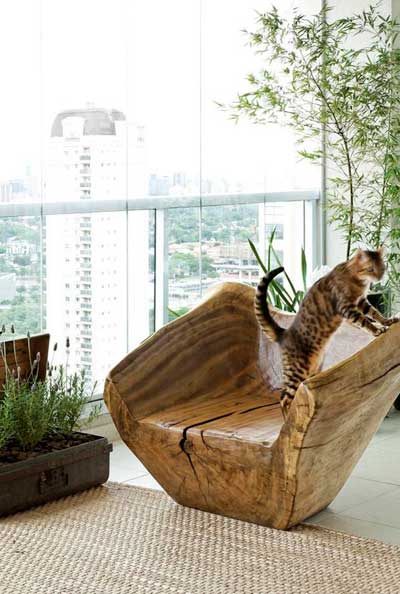 Plywood Side Table
A side table like on the picture below can be a useful furniture in our living room. We can use it to put our stuff, drink or food when we are sitting on the sofa while enjoying the TV show. This one only needs the plywood as the main material and two pairs of wheels so we can move it easily.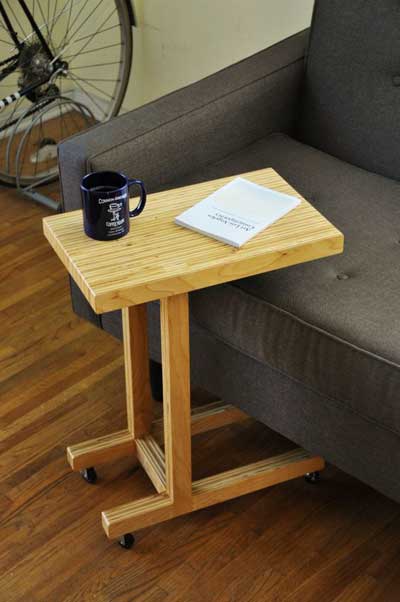 Closing
Placing some living room decoration or furniture that we made ourselves will give a different impression if we compare with the decoration or furniture that we bought from the shop. Everything that we made ourselves is better and unique, and no one has it because it is the only one in the world. We hope that our article can give you more inspirations and thank you for reading. If you want to find more about home designs, you can check out Roohome website right away.