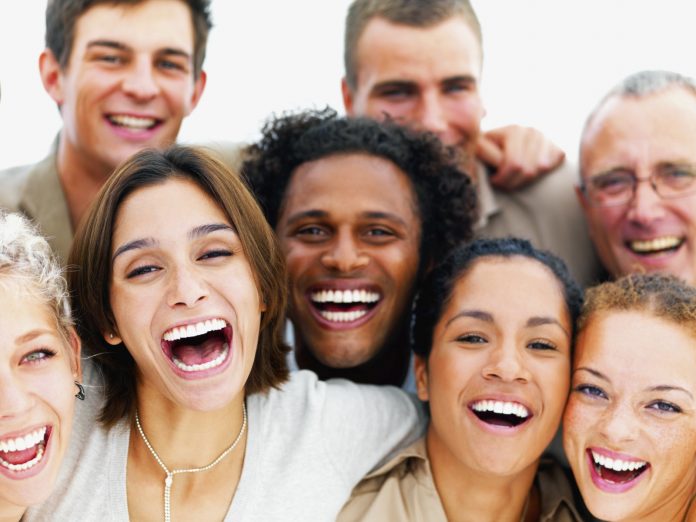 Laugh, it is an easy thing to do. Everyone has felt it. However, do you know the facts about laughing? Yeah, behind the fun and excitement of a laugh, this thing has the advantage which very remarkable and unique for us. All of the people enjoy a good laugh, it's a great way to make you feel good and be happy
Laughter is the easiest thing we do every time. If we laugh, we definitely feel the fun and see something funny events that make us laugh out loud. From the age of the young to the elderly, to the smallest child would laugh. Studies have been conducted to try to figure out why we laugh, what makes babies laugh, why we laugh when we are nervous, etc. The thing most known, however, is that it seems to be a universal thing.
You know the quote, "Laughter is the best medicine." And it is indeed true! Laughing have many beneficial qualities to our bodies and our mind. Do you know awesome facts of laughing? Here, I would like to share it with you!
Unique Facts About Laughing
Frequent and whole-hearted laughter actually helps your body to fight off harmful diseases. By altering the levels of cortisol in your body, laughing lowers our levels of stress and fights off things that might be harmful to us.
Laughing is a good exercise that we can do everytime and anytime! When you laugh, you are strengthening muscles in your face, stomach, and diaphragm. This is the best choice that can change the gym activity, but a bit of laughter doesn't make the body good!
In studies that looked at laughter in adults versus children, it was found that kids tend to laugh about three times more than adults. Think a little bit like a kid and learn to enjoy yourself! This will make us feeling happy.
Laughing can create an instant bond between individuals. When you laugh as a group or with someone else, we feel a natural connection to those people and it can help decreasing some of the social stress around new people.
Turns out the laughing also provide a huge benefit, especially for women. Laughter reduces wrinkles and aging on the face, so that makes us younger. In addition, studies have shown that if we laughter almost everyday, it will help lose our weight.
As the word "If we couldn't laugh we would all go insane." – Robert Frost. So, we should laugh to make our body and mind enjoy and relax. It will decrease our stress and release our tired from all day long activities. This is a simple thing that we can do
This is a simple thing that we can do everyday, moreover, it also good to our social life. We can create a good communication between others. This is an easy activity which has a lot of benefits. So, that's all about the facts about laughing that I can share with you. Hopefully, the article about unique facts of laughing above bring a usefulness for you. Let's start to laughing and change your world to the happiness 😀