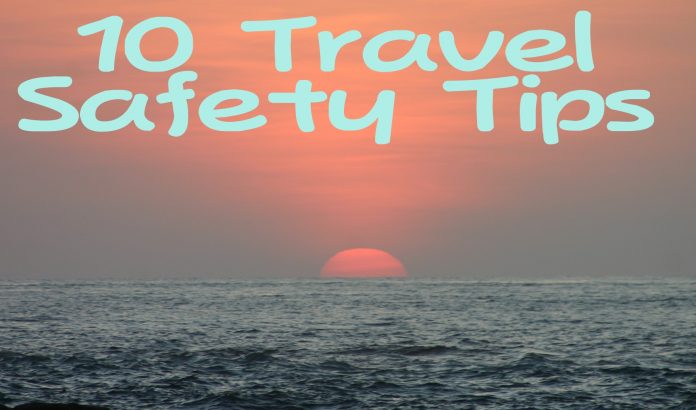 Do you like traveling somewhere? Do you know how the travel safety tips to get an amusing vacation? Yeah, traveling is an activity which makes our feeling happy and fun. You may enjoy the scenery outside with new atmosphere that you cannot get in your country or environment. Traveling is the best way to relaxing our soul and mind from fatigue.
Sometimes most of the people need to vacated their time from their activity or job. They want to go traveling alone to get a different sensation. But, become a solo traveler isn't easy, because you should prepare everything to keep ourselves safe and comfortable. I ever went travel alone. It's not easy. Therefore, I would like to share a lot of information for essential solo travel safety tips that you should know to get a successful journey. What is it? Let's check below!
Essential Solo Traveling Safety Tips
Don't ever think that do traveling alone is very easy. For you who trying to go traveling alone as a beginner, you must take not for something for your safety.
Plan in advance. You should know where's your destination.
You should have enough money while you do the travel.
Preparing your needs such as little things that you can use unexpectedly such as medicine, clothes, or etc.
Save on phone charge. This also become the important thing that must you hold on while traveling because when your battery runs out, you may charging anytime. Or to make it or more practical, you can use the power bank.
Go during the day. This will make your trip more safety and it will prevent you getting confused or lost in an unfamiliar neighborhood in the dark.
Best Tips For Solo Traveller Either For Woman or Man
Use your technology. Today many technologies that make the traveler easy to go somewhere. For example, by browsing the internet in order to know the cities that are safe to explore. You can also take advantages of the dictionary application to interact with local residents if you didn't understand their language. Likewise when shopping. To determine if they are not lying to you, try searching for references or check with the conversion price. Provide these applications on your phone before you go.
Trust your instinct. Be aware of your surroundings and believe your feeling. If something does not seem right, ignore and leave it.
Search Contacts Help. Set up a contact or address of your friends and family who live in the place that you go. If you change your mobile phone number during the holidays, give the phone number to your family via email.
Open up, Go out and enjoy your journey! Always try to smile and start a conversation, ask people around you if you don't understand and enjoy your traveling!
Don't forget to take some photos or the moment at the time!
So, are you ready to be a solo traveler? Take your time to fixed a journey that you want to, then preparing yourself. Let's make the vacation more awesome and outstanding! Hopefully, those travel safety tips above is very useful. Follow this best tips for solo traveler above. Enjoy your traveling and good luck guys!