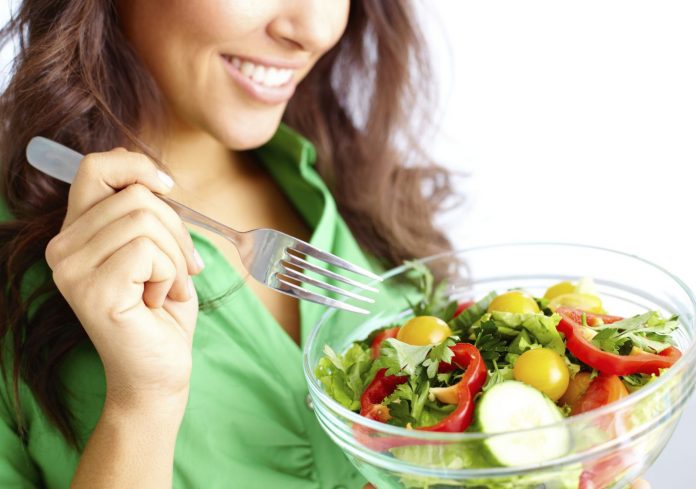 What Are Healthy Benefits Being a Vegetarian?
Healthier skin – 

Consuming vegetables that contain many minerals can beautify and nourish the skin.

This is because the mineral content and antioxidants can smooth blood circulation and maintain skin pigment. By consuming fresh vegetables, the body can also avoid the nasty substances that arise when food is cooked to a high temperature. A study found that these substances cause premature aging, wrinkles, and increased fat in the abdomen in our body

Weight Loss – 

Being a vegetarian has the advantage of maintaining body shape.

In addition, consuming lots of vegetables and fruits that contain lots of fiber is also very good for digestion.

Fruit and vegetables can also keep the stomach to stay full longer and low in calories. This is one way of good diet.
Applying a healthy lifestyle – 

A vegetarian diet means reducing fat intake with cholesterol and making the body get more nutrients and vitamins.

When being vegetarian automatically the intake of food in the form of fresh vegetables and fruits will be well controlled. Nutrition and vitamins from fresh vegetables and fruits make the body healthier and can avoid various diseases.
Healthy mind – 
Besides beneficial to the body, eating more vegetables will have a good impact on the health of the mind. A study of Health Psychology found that large vegetable ingredients can also generate more energy, calm, happy feelings, and positive effects on other moods. This is great for the health of our mind and body.
Save money – 

A meat has a higher price than fresh vegetables and fruits.

So in addition to getting health benefits, a vegetarian can save more shopping expenses or the price of food from a vegetable. Because the price of vegetables is lower than the price of meat.
So, start to do a healthy lifestyle from now! Get a lot the advantages of being a vegetarian. That's all about benefits of a vegetarian diet that you should know. If you want to know other information about healthy tips you may visit my website.