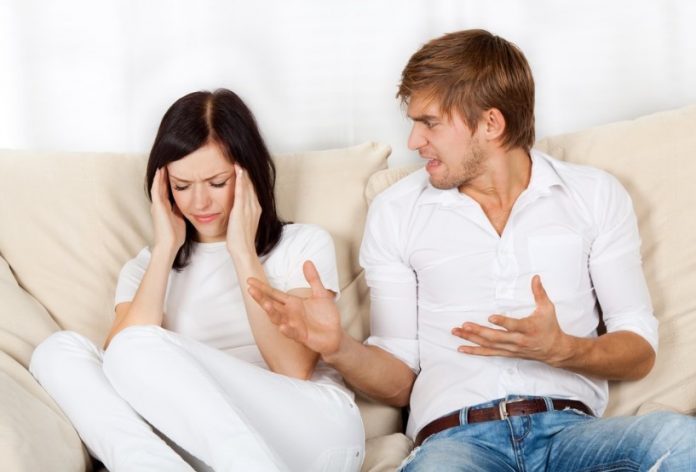 Is your partner a typical sensitive person? Calm down guys, there are some tips how to handle sensitive partner. There are tips to cope the emotional of your boyfriend in the right way. If your couple always angry, then what do we have to do for this? Here some things you should know about this.
There are most people can not accept the anger on their partner. However, people who are easily emotional will be very dangerous. Why? Because if you are easy emotions, it will eliminate the mood suddenly. But if we can not ease your partner's emotions, it will be very dangerous. As a couple, we must try to budge. When your boyfriend still emotional, then try to hold our emotions as well so that the atmosphere does not get any worse.
For that, you must know how to handle sensitive partner with positive things like the following things here. This you can do to help overcome your boyfriend emotional. Therefore, let us see what are the following tips about. Check this out!
Steps To Handle Your Boyfriend's Emotional
Understand him when they are getting angry



When he starts to show anger, of course, you slowly know what makes him angry. The word you use until he gets angry, the way you say something, until the topic you use and makes him finally angry. If you already know it, you should not use it again. Let's say you are joking about his ex. When you convey the desire by way of insult and it triggers his anger, you don't insult him again.

Patient



Patience is sure because the sensitive and irritable guy could be because of his already very strong character. It is difficult to change so it takes patience to deal with it. If you can be patient, it becomes more value for yourself and it could be a consideration for him to stay calm.

Fixed the problem instead of silent



Continue if you are patient and your guy is showing good change for his problem, there is no harm in you fighting for your relationship if he is worth it. If your current struggle does not show goodness but it makes it more becoming, you should try to become a more independent figure.

Apologize if anything is wrong



If you feel that the mistake that makes them uncomfortable is because of your unpleasant behavior, then it is better for you to initiate an apology. This will make your communication with your partner goes well.

So what about tips on overcoming the sensitive partner above? Do not let your partner always emotions when there is a problem. For that, you have to see and follow those ways how to handle sensitive partner, especially for your boyfriend. You must try it by yourself! Good luck!