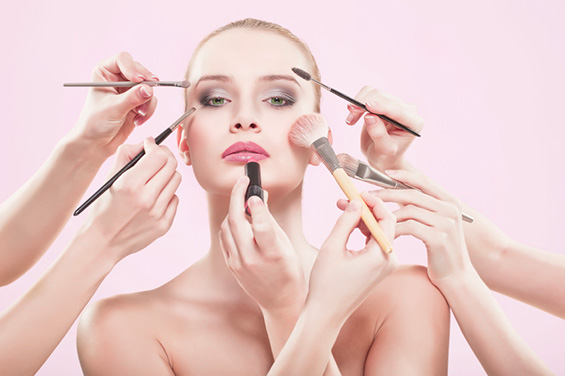 Beauty
has become a y
earning
and
dreaming of every
woman.
For that, I would like to share about a makeup tips for beginners for you who still trying to use makeup.
Therefore
, some of the
women
ensure to make
her looks
was look so intern
and
awesome
.
One of the ways is
with a touch of
makeup 
because
makeup
becomes the important
thing
that
makes
women
increasingly
look
enchanting
and charming.
But
for some of
the women
was choose to perform
with a
natural
appearance
or with
makeup. 
Yeah
, it is
not required to
apply make up for daily activities
, but
at least
with a touch of
color
of
lipstick,
eyebrow
, and
powder
will make
your appearance
more
perfect.
Makeup has become
the most important
part
in the world of
women
, especially
for women who
work in the
entertainment field
.
It
will make
them
increasingly look so
beautiful.
However, not
all women are
good at
to cover
his face with a makeup.
Although
that
grooming
is not
an easy thing to
do,
there is some people
expert in
doing it
, but there is
also
some people
cannot
do it
because this becomes unfamiliar things
to do for you, guys
.
That's why here I
will
share some information
with you
about
how to apply
makeup tips for
beginners.
So
, for those of
you who
are still learning
and
want to try it
, let's see the simple and easy steps of good make up for beginners below!
10 Best Makeup Tips For Beginners (MakeUp Tutorial)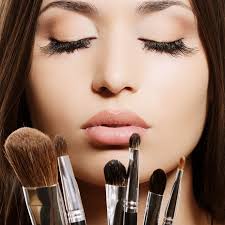 1. Surely, you should know what is typical of your face. Whether it is sensitive or normal. This is very important things to know before you applying your makeup.
2. Choose a moisturizer which appropriates to apply on your face. If you have a dry or oily skin, you must choose based on your skin typicals. This moisturizer will keep your look fresh throughout the day.
3. Apply a primer. Use a primer for your face before using powder is really important to keep your makeup stay long all day.
4. Then, use a foundation, this is used to make your face look extra flawless before you apply a powder. Choose an appropriate shade which very suitable for your skin's color.
5. Next, use a concealer, you should have this to masked the part below your eyes and remove any skin blemishes. Especially if you have a pimple, a concealer can help hide and make your pimples go away time after time.
6. You may choose a liquid foundation or powder to cover your face after using those things above. You may use a brush to blend your makeup perfectly.
7. You also may use a mascara to make your eye makeup looks pretty. Mascara is a favorite item in a makeup it. Mascara is used to lengthening your lashes and make it looks dense.
8. Apply an eye shadow and eyebrow to make your eye's makeup looks perfect. Choose a compatible color and choose to suited your events. Maybe you may use a dark color of your eyeshadow to show a glamorous impression.
9. Put a blush on, this will make your cheek is getting red.
10. The last of this makeup tutorial which is being the important part at all of your makeup, it is using a lipstick, that will make your lips look sexy and does not look pale. But remember, before you apply your lipstick, you should use a lip gloss first.
Ok, guys, that's all that I can share with you about a makeup tips for beginners. Hopefully, this makeup tutorial will make you easy to doing makeup at home for your daily activities or some events.