For you who want to create an awesome newsletter, we have the simple trick you can follow. There are many factors decide whether you can create a successful newsletter or not. One of them is a good image because it can attract all people to read your news. For more details, read our article how to create a good newsletter until the end.
Topic
The most important thing. If you want to create the best one, be sure to select a good topic. You can use the trending topic around the world if you do not have any idea. It is better rather than you use the one which cannot attract people to read your news. If you cannot find one, you can also create a unique news about something. In other words, never choose a plain topic.
Keep All The Important Information
We know it is hard because newsletter has limited words count. But, you need to remember a great newsletter is the one which can give all the important information to the reader. Of course, you need to keep it short. That is why before you can write like that, you need to keep training to become a better writer. If the news about facts you can also insert a dialogue of the people who participate in the event. So, the readers know which people involve.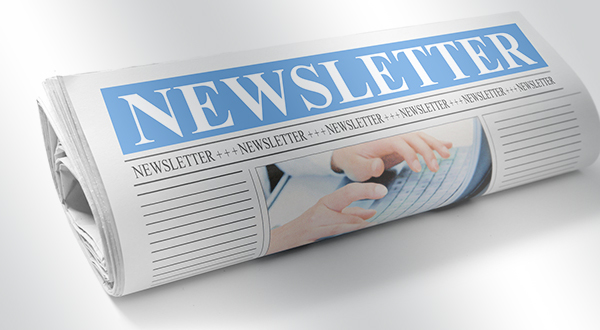 Consider Your Reader
What kind of news do you want to create? For example, if it is aiming for middle-aged men, create the one which related to them. Do not include any news which makes them upset. Before you create one, you need to consider this. Believe it or not, this one has a great impact. Do not mix and match the topics of your newsletter. Just focus on one theme rather than many themes at once. It will destroy the balance of your newsletter.
Create Attractive Headlines
Headlines are important because this is the first thing which people read. If you manage to create the best one, we are sure they will curious about it and read your news until the end. For you who previously do not know about this, you need to consider when making a headline for your news. Create the best one as possible.
Final Words
Now, you already know the secret trick to create one. It is sound easy but it is not true. The first thing you must do is keep training to hone your skill before you can make the best newsletter. If you have a problem, do not hesitate to tell us.