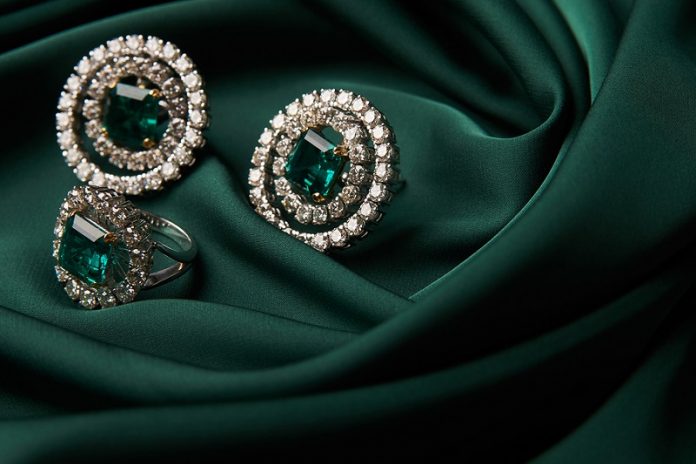 Diamonds are for a lifetime and they signify a royal status of a person in society. However, they are very expensive, but they never lose shine and stays with a person until the end. This is the reason why diamond rings are specially meant for weddings and engagements. They signify a lifetime bonding that never fades with time. While searching for a diamond ring for your bride, numerous designs can confuse you. For simplifying this confusion, you need to be aware of their classification system. The diamond rings can be classified in basic settings including halo, trinity, solitaire, prong, Tiffany, bezel, tension and channel. If you have a deep pocket and want an option of royal look among these settings, below are some good suggestions.
Diamond ring settings for a royal look
1)    Halo Setting
The halo ring setting is all about diamonds paving from crown to band. This ring setting is a combination of big and small diamonds organised in a manner to give a royal look. The crown of halo ring is filled with a big stone encircled with slam grains. Its crown can be customised in both round and square shapes depending on wearer's choice. A royal look in halo setting can be enhanced with a big pink diamond in the middle encircled by small white diamonds. In addition to the luxury factor, some white grains and also be paved on both sides of the band. The users of halo setting ring must be aware of this fact that small stones may go loose with time.
2)    Pave Setting
If you don't like the big round crown on ring and looking for something that does not go beyond the band, paves settings is a good option. As the name is illustrating, small diamonds are paved closely on the band that almost cover the entire metal. The centre stone is fixed on the crown in a square shaped metal claw. All diamonds in this setting are paved by drilling carefully. This setting specifically highlights the centre stone and side stones enhance the grace of wearer's hand. A jeweller can show you various designs in this setting that can be customised in both vintage and modern styles. Its diamonds can easily draw the attention of people, but the main problem is regarding its resizing because Small stones are paved on both sides of bands.
3)    Trinity (three stone) setting
It is considered as a trinity or three stone setting that includes 3 stones of similar or different colours in the crown. Generally, the centre stone remains bigger as compared to the rest to two. It is assumed that these stones signify the past, present and future of couples. A thin band is used to hold stones in prongs. Consequently, the metal visibility almost minimized. As you know that the diamonds are highlighted, thus the wearer can enjoy its sparkle and brilliance. It is recommended to consider a white or pink stone in the middle followed by blue or white stones on both sides for a distinctive and beautiful look. It is a combination of simplicity and luxury that catches massive attention in the crowd.
4)    Cluster Setting
If you have a low budget but want a Melbourne engagement ring that looks heavily priced, we have an option of cluster setting. Rather than big costly stone, the crown of this ring setting is filled with small grains in a metal frame carefully. They are designed in a manner to create an illusion of a big diamond. For a perfect combination of stones, white metals like platinum or white gold are recommended.
Diamond is a perfect combination of beauty and durability that is rarely found in nature. If you are planning to buy a diamond ring for your lover, it is recommended to invest wisely at certified jewellers like adc.com.au. It may cost heavier, but remains for a lifetime and always remind a deep forever bonding between two.