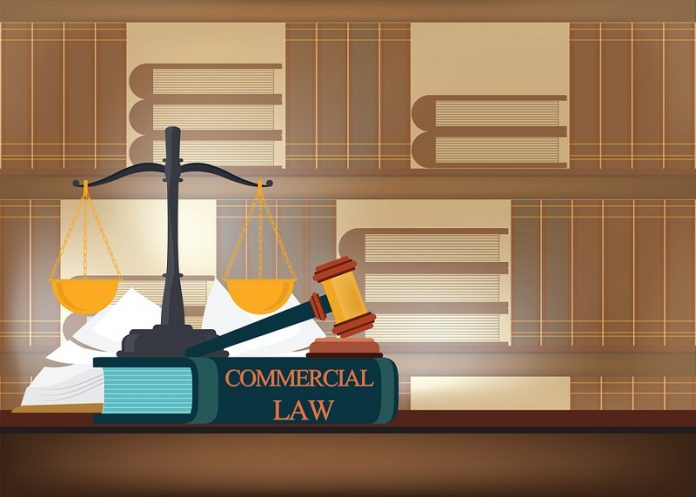 Before going into details of how to become a successful commercial lawyer, it is necessary to know what commercial law is and why is it so important.
Commercial law is that branch of law concerned with the running of businesses and all commercial transactions with a special focus on contract and tort law. Clients of large commercial law firms include businesses of all scale and Governments, banks, large businesses, insurance companies and more. The advice proffered by a commercial lawyer begins from starting a business right through to the extreme case of dissolving a company.
The reason why commercial law is considered so important is that it is intricately linked to business operations. Thus there is a direct effect on the economy and society as a whole. Commercial law can, therefore, be said to be a guiding force to how businesses are operated which in turn helps society to grow. This aspect of law ensures that all statutory rules and regulations governing commercial organisations and industries are meticulously followed and that any fraudulent activity can be avoided. It is thus no wonder that being a commercial lawyer is a highly lucrative and well-paying profession.
It will be relevant to mention here the subtle difference between commercial law and corporate law. Commercial law covers a broader spectrum in legal practice comprising of customary laws related to companies as well as intellectual property, franchising and litigation. Corporate law is specifically focussed on companies.
The role of commercial lawyers
Keeping in mind that clients of commercial lawyers are usually business organisations, the role of commercial lawyers will be fully channelized in that direction only. This would include reading contracts on behalf of clients and amending them if necessary, reviewing business mergers and drafting legal papers. The work also requires high-level negotiations on behalf of clients to decide on terms of contracts or other licensing agreements. Depending on the practice that you as a commercial lawyer choose to specialise in, the work will vary greatly from day-to-day.
There are two options open before you so far as practising commercial law is concerned. You can choose private practice and open a firm yourself or work in one of the major commercial law firms like P&B lawyers for small business owners. The second is to be an in-house commercial lawyer, having one client only and looking exclusively after all legal issues of that organisation. The role in a private firm is more of a high-pressure one when compared to the responsibilities of an in-house lawyer.
The role of commercial barristers
Commercial barristers, like commercial lawyers, are fully conversant with all aspects of commercial law, but their role is much specialised. It is to assist solicitors to help their clients through the litigation process primarily in areas related to business disputes in the form of contract and tort claims. Documentation is cumbersome in cases that are heavy with facts, and it is the responsibility of barristers to make sure that the documentation is managed properly. Specialisations handled by a commercial barrister are contract disputes, tax and banking and finance.
The ideal person for commercial law
If you want to be a successful commercial lawyer, you should be a person who not only has an in-depth knowledge of the various facets of commercial law but also a high awareness of business and the market. It is this skill that makes commercial lawyers a highly paid category amongst lawyers. When you enter the profession, this aspect will take you ahead of other high-achievers in your class. However, for preparing yourself for a career in commercial law, it is not enough to just read the news and keep abreast of the developments in the commercial world, you should also be able to form an opinion on the events happening around you. Developing a way of thinking and firm convictions of various aspects of the market will enable you to interpret the commercial law in a unique way when you practise.
You should also be a person who can adapt to a faced paced environment and high work pressure. Having intense research skill is almost mandatory, and this will help you much in several areas of law mainly property conveyancing. It is a part of buying and selling property, both residential and commercial and you have to assist your client in meeting all transfer of title obligations.
This is an overview of commercial law and what is needed to make you a successful commercial lawyer.